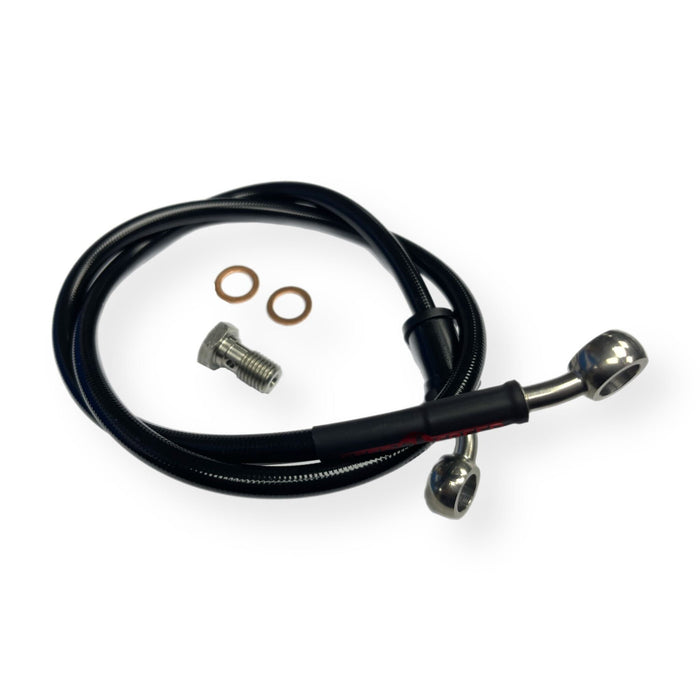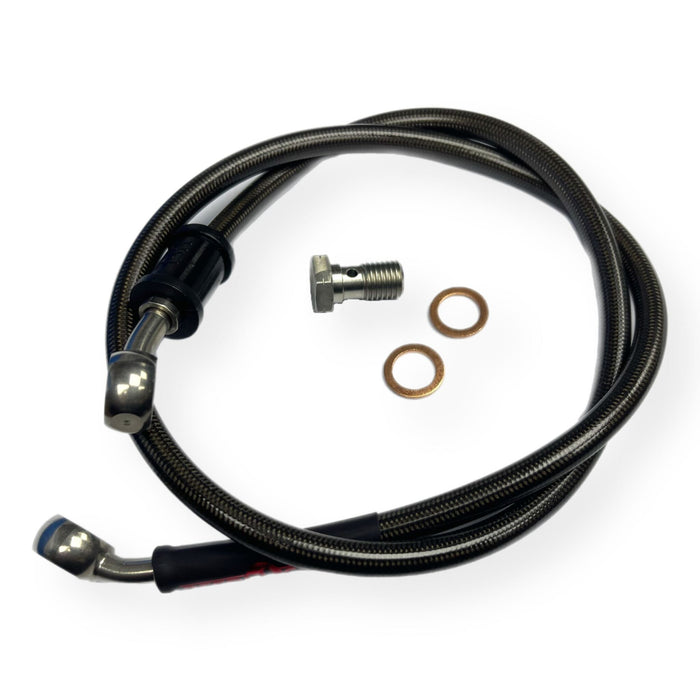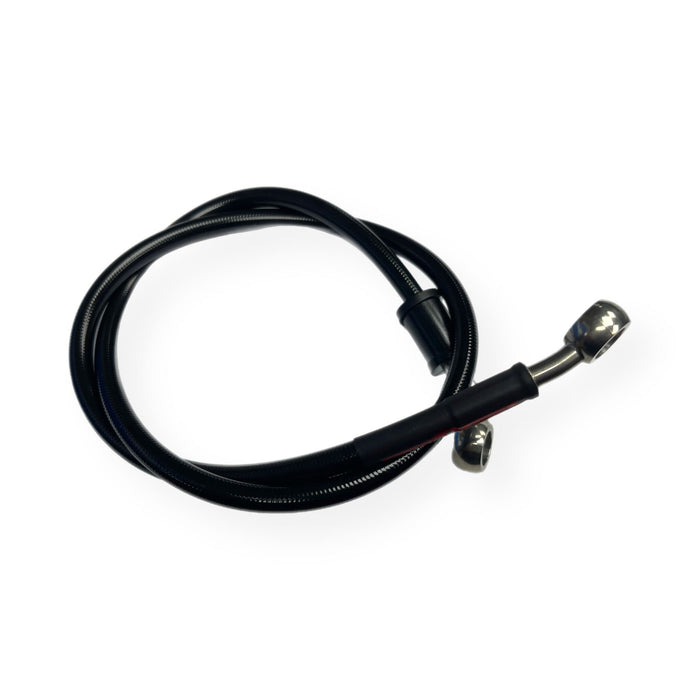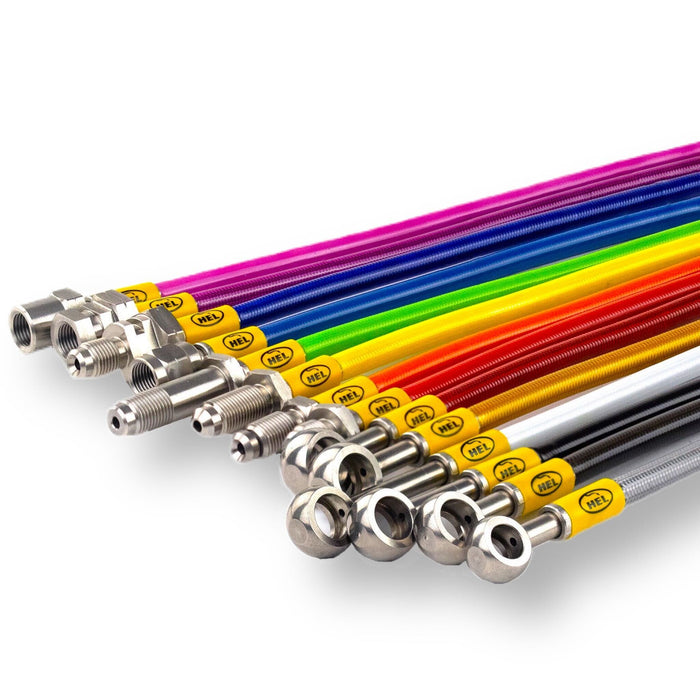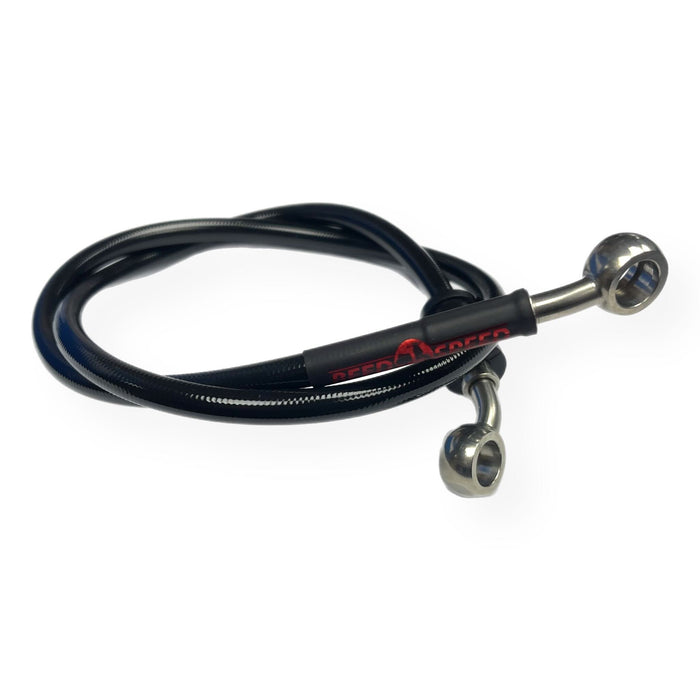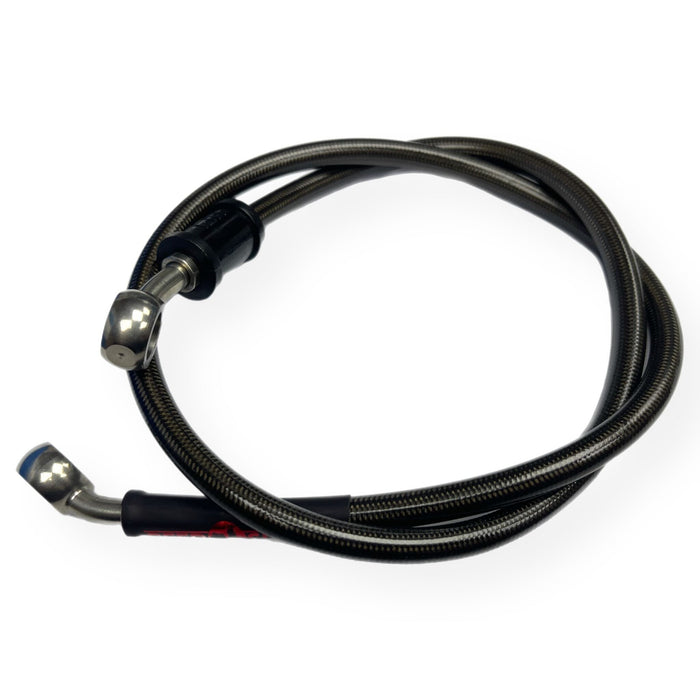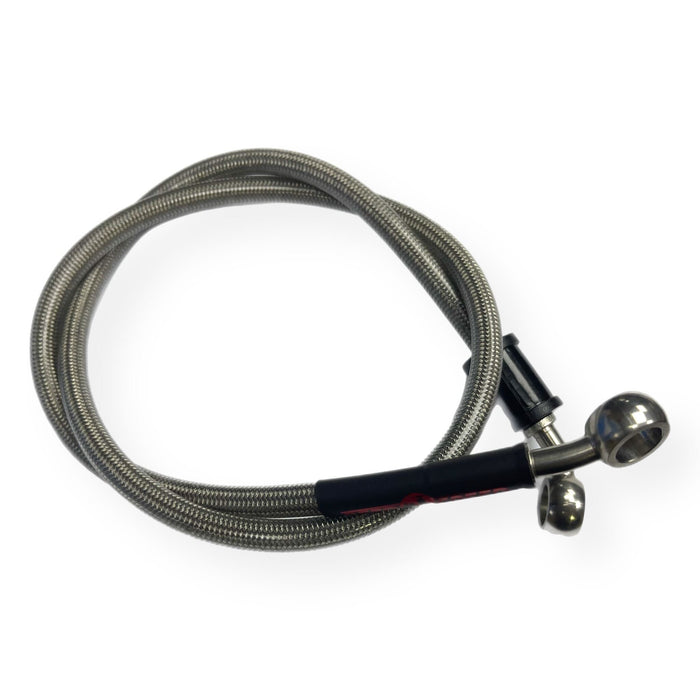 HEL Brake Hose Lambretta Outboard Front Disc With Remote Master 14 Colours Made To Order
Product Code: BD09786
We're pleased to offer FREE UK Delivery on orders placed over £150.00.
Delivery is available Worldwide. See our Delivery Information page for further details.
We're committed to providing a great customer service and wish our customers to be 100% satisfied with purchases.
Please review our Returns Information or Contact Us if you have any queries.
All our orders are 100% secure. We know this because our e-commerce system is Level 1 PCI compliant and uses 128 bit SSL encryption to ensure credit card data is secure.
Which is the same level of encryption used by large banks around the world.
Lambretta - Outboard Front Disc Hydraulic Brake Hose for Hidden / Remote under horncover Master Cylinders - HEL

Standard Size 55cm - 20 degree banjo at caliper - 30 degree banjo at master cylinder.
HEL Stainless Steel Inner Hose with Finest Quality Outer Coating.
Single front brake line kit.

This kit comprises of one front line, complete with stainless steel banjos that swivel and are swaged onto the hose, stainless steel banjo bolt and copper washers.

Teflon Inner

Carries HEL Performance's Full Lifetime Warranty.

Made to order with a few days delay.

Available in either solid colours or translucent which you can see the braiding through (Candy).

Look below at additional pictures for sample colour/s (Candy Green No Longer Available)
Variations to this hose can be made on request - Please put the requirements in the comments box at checkout.