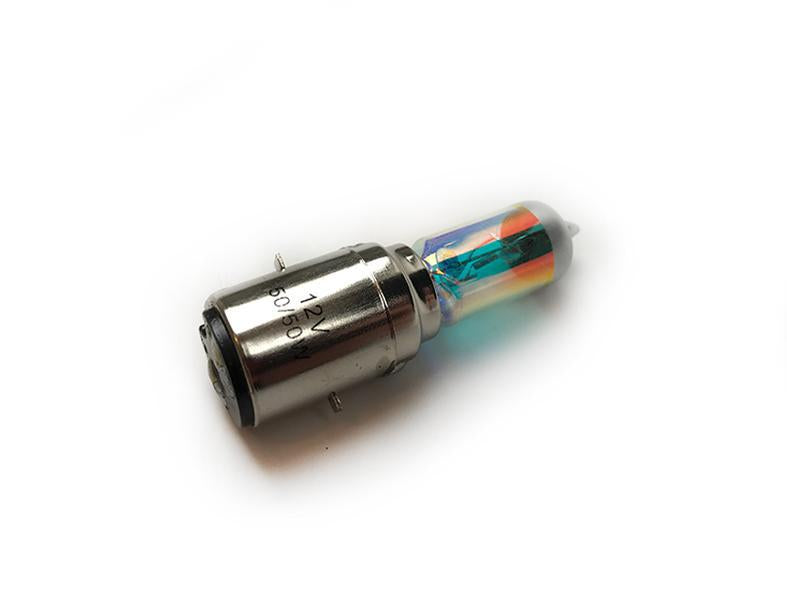 BA20D H4 Bosch Halogen Headlight 12V 50/50W
Product Code: BD12494
We're pleased to offer FREE UK Delivery on orders placed over £150.00.
Delivery is available Worldwide. See our Delivery Information page for further details.
We're committed to providing a great customer service and wish our customers to be 100% satisfied with purchases.
Please review our Returns Information or Contact Us if you have any queries.
All our orders are 100% secure. We know this because our e-commerce system is Level 1 PCI compliant and uses 128 bit SSL encryption to ensure credit card data is secure.
Which is the same level of encryption used by large banks around the world.
Halogen Headlight Bulb - BA20D - H4 - 50/50 Watt - Brilliant White.

Bosch Fitting with all the advantages of a Powerfull H4 Halogen Top End
12 Volts 50/50 Watts
Blue Lens that glows brilliant white, as well as being halogen a built in shield reflects the light from dipped beam straight up and off the back of the reflector aiming the light forward and down, resulting in a higher output of light onto the road, as shown in the additional pictures and diagram below,
The Tip is UV Blocked to protect plastic Lenses.
Bosch BA20D is the Standard Headlamp Bulb fitting for most machines.
Diagram doesn't show actual bulb, it is solely for the purpose as an illustration of how a shield within the bulb works.