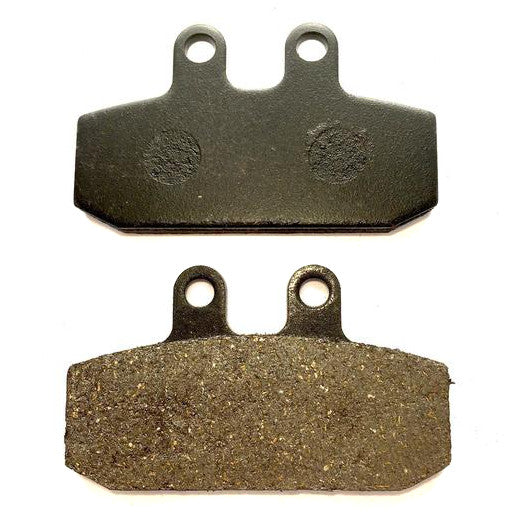 Brake Pads 22 510 0060
Product Code: BD03150
We're pleased to offer FREE UK Delivery on orders placed over £150.00.
Delivery is available Worldwide. See our Delivery Information page for further details.
We're committed to providing a great customer service and wish our customers to be 100% satisfied with purchases.
Please review our Returns Information or Contact Us if you have any queries.
All our orders are 100% secure. We know this because our e-commerce system is Level 1 PCI compliant and uses 128 bit SSL encryption to ensure credit card data is secure.
Which is the same level of encryption used by large banks around the world.
Brake Pads 22 510 0060
Width 78.5mm
Height 47mm
Thickness 7.5mm

Known to fit,

F=Front
R=Rear

APRILLIA
LEONARDO 125-150-250 F
SCARBEO 125-150 F
CAGIVA
BLUES 50cc 89> F
ROADSTER 125cc 94> F
ROADSTER 200cc 96> F
GAS GAS
EC 50 01> F
ENDUROCROSS 80/125/250cc 94> R
GILERA
DAKOTA 350cc 86> F
RTX 200 86> F
RV 200 ES 87> F
XRT 350 90> F
HONDA
BALI SJ 92> F
CLR CITY FLY 99 F
MTX R - RALLY SPORT / XLR 86>89 F
NS 125 85>87 F
NSF 125 85 F
NSR 125 89>90 F
NX 125 90 F
XL 125 89 F
XL 125 PARIS DAKAR 89 F
XLL 125/150 PARIS DAKAR - R2 85>87 F
XL 200 85>87 F

If the old pads are still available it is aways worth checking the sizes to confirm that the brake pads are correct.