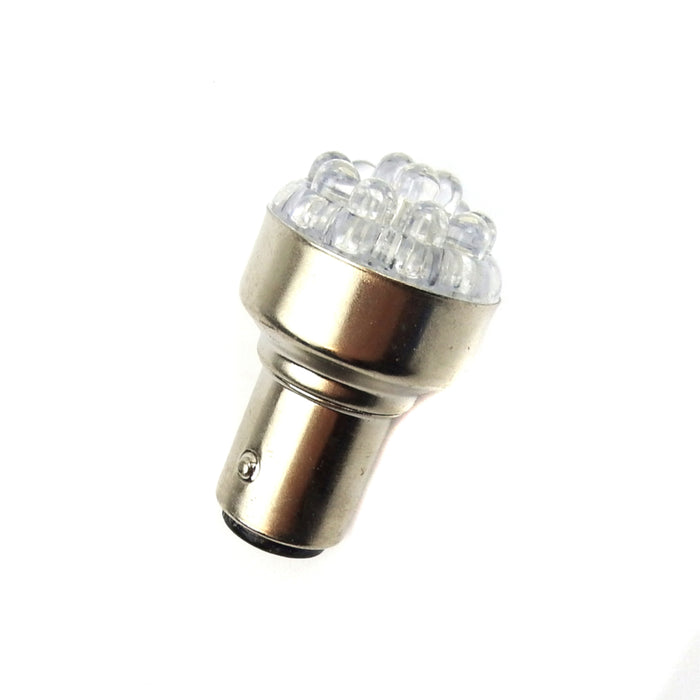 Rear Light Stop/Tail LED 12V Offset Pins 12V 21/5W Clear
Product Code: BD06773
We're pleased to offer FREE UK Delivery on orders placed over £150.00.
Delivery is available Worldwide. See our Delivery Information page for further details.
We're committed to providing a great customer service and wish our customers to be 100% satisfied with purchases.
Please review our Returns Information or Contact Us if you have any queries.
All our orders are 100% secure. We know this because our e-commerce system is Level 1 PCI compliant and uses 128 bit SSL encryption to ensure credit card data is secure.
Which is the same level of encryption used by large banks around the world.
Bulb - Stop / Tail Light - 24 LED Twin Filament
180° Offset Pins
12 Volt, 21/5 Watts
Clear for use with red lenses only.
30% increase in rear light brightness,
Front and Rear LED's - Rear LED'S shine backwards towards the reflector for increased brightness.
Much improved bulb life span,
Faster brake light response time.
18 Front and 6 Set Back LEDs - All cleverly light up on both the 5 watt and 21 watt circuits when used simultaneously