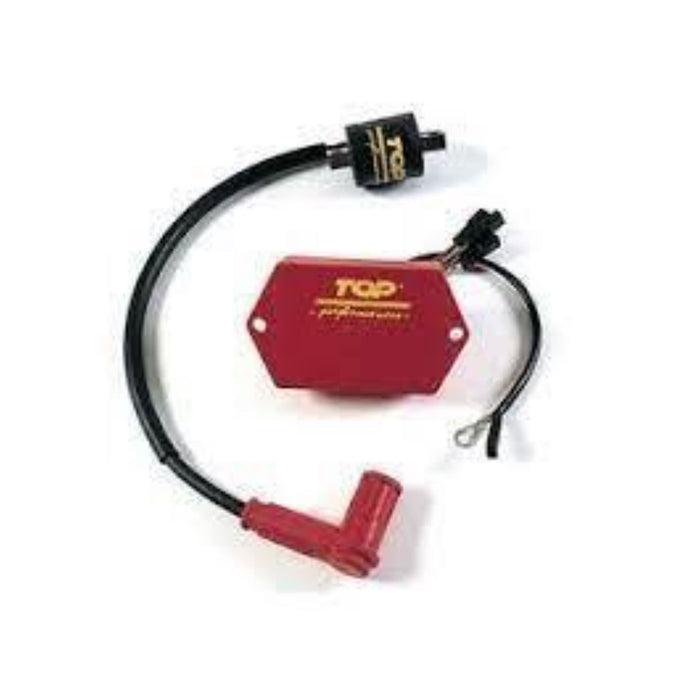 Minarelli AM6 Engine With Ducati 6 50cc Coils CDI Variable Ignition
Product Code: BD13640
We're pleased to offer FREE UK Delivery on orders placed over £150.00.
Delivery is available Worldwide. See our Delivery Information page for further details.
We're committed to providing a great customer service and wish our customers to be 100% satisfied with purchases.
Please review our Returns Information or Contact Us if you have any queries.
All our orders are 100% secure. We know this because our e-commerce system is Level 1 PCI compliant and uses 128 bit SSL encryption to ensure credit card data is secure.
Which is the same level of encryption used by large banks around the world.
Minarelli AM6 Engine With Ducati 6 Coils CDI Variable Ignition
Designed and Developed by DR Top Performance.
Fits Minarelli AM6 Engine fitted with DUCATI flywheel.
Digital CDI system with Variable Ignition Timing Advance, Varies Spark Advance according to the engine RPM.
Helps to prevent detonation and pre-ignition problems.
De-restricted - has no RPM limiting devices,
Equipped with "power control" features for improved
performance. Re-mapped to exploit the power output especially in the red line.
Reduces Fuel Consumption.