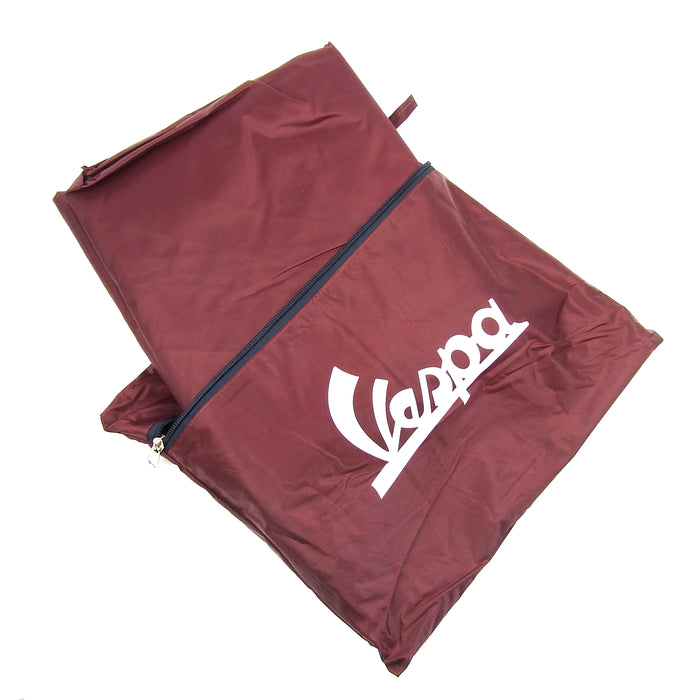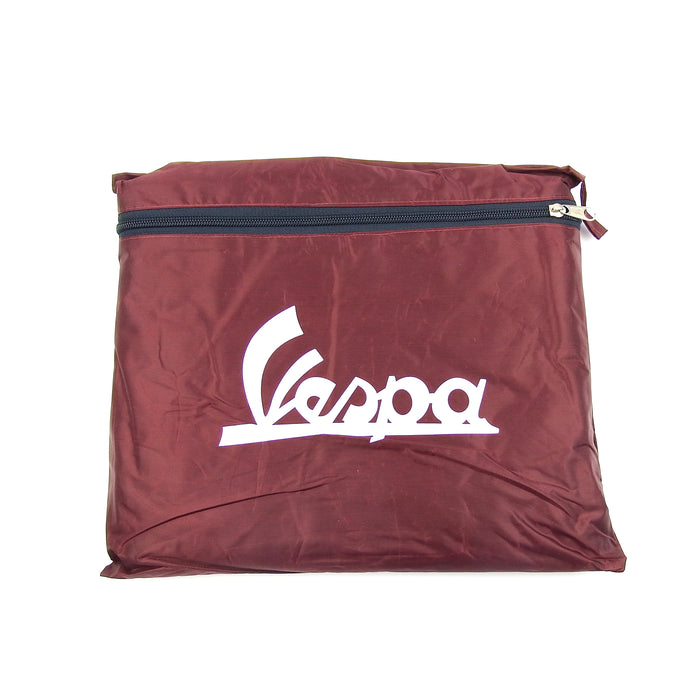 Vespa PX T5 Rally Super Sprint LML Scooter Cover - Dark Red with Vespa Logo
Product Code: BD15012
We're pleased to offer FREE UK Delivery on orders placed over £150.00.
Delivery is available Worldwide. See our Delivery Information page for further details.
We're committed to providing a great customer service and wish our customers to be 100% satisfied with purchases.
Please review our Returns Information or Contact Us if you have any queries.
All our orders are 100% secure. We know this because our e-commerce system is Level 1 PCI compliant and uses 128 bit SSL encryption to ensure credit card data is secure.
Which is the same level of encryption used by large banks around the world.
Vespa Scooter Cover - All Models

Waterproof Fabric Scooter Cover in Bag With Vespa Logo
The scooter cover is a waterproof fabric design, unlike many cheaper covers which are only a plastic sheet and can be easily ripped, these are alot more resilient.
Suitable for all two wheeled geared models of Vespa with or without carrier. - Does not fully cover the GT/GTS

Weight (inc. pouch) Approx 1Kg
Has the Vespa Logo on the Storage Pouch not on the Cover

Corded around the bottom to allow it to be tightened into place.

The Cover and the Pouch are the same colour.
 Not appropriate for use under intense heat - use at your own risk.