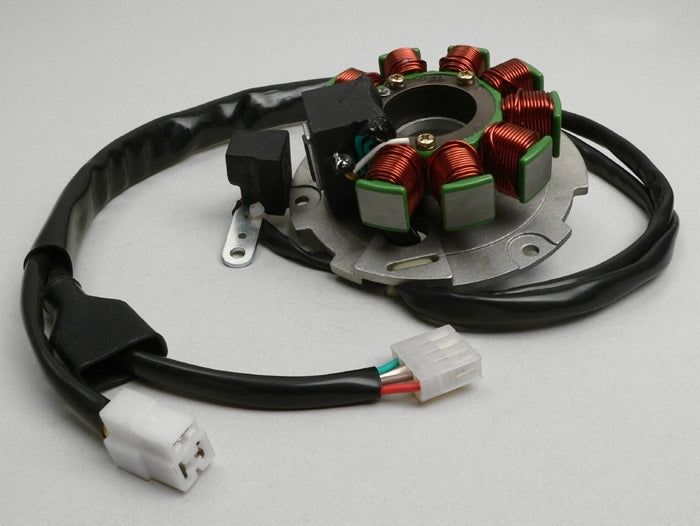 Stator Plate Piaggio, Gilera FX SP, Italjet Drags
Product Code: BD11076
We're pleased to offer FREE UK Delivery on orders placed over £150.00.
Delivery is available Worldwide. See our Delivery Information page for further details.
We're committed to providing a great customer service and wish our customers to be 100% satisfied with purchases.
Please review our Returns Information or Contact Us if you have any queries.
All our orders are 100% secure. We know this because our e-commerce system is Level 1 PCI compliant and uses 128 bit SSL encryption to ensure credit card data is secure.
Which is the same level of encryption used by large banks around the world.
Electrical - Stator Plate - Piaggio, Gilera, Italjet FX/Dragster/Hexagon
Genuine Piaggio Spare Part.

For use with the Piaggio Two stroke Engine as fitted to: Gilera Runner FX FXR SP 125 and 180, Italjet Dragster 125/180, Piaggio Hexagon 125/150 LX LXT 180.