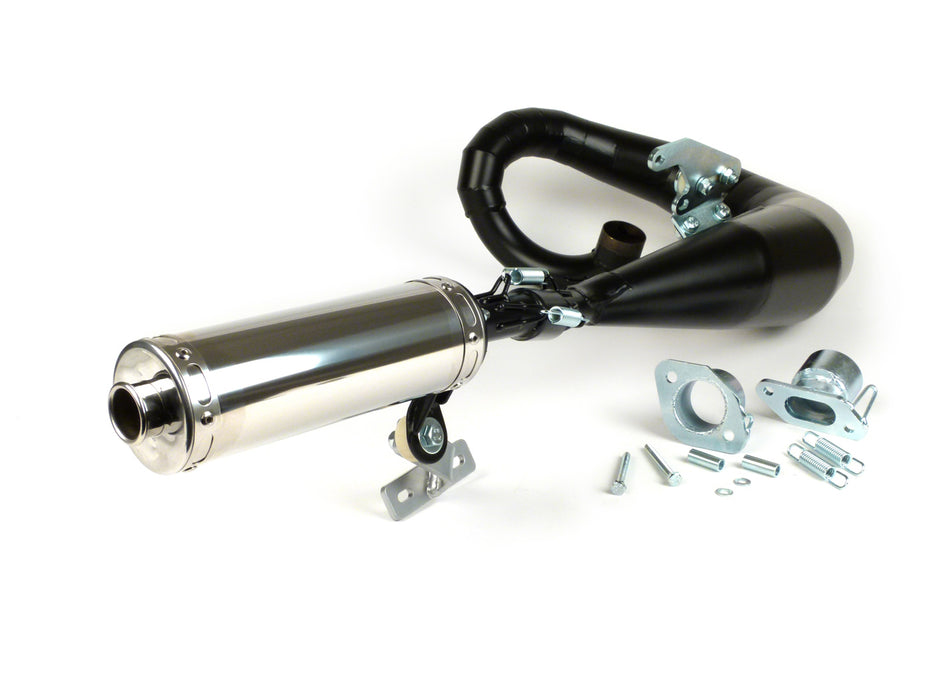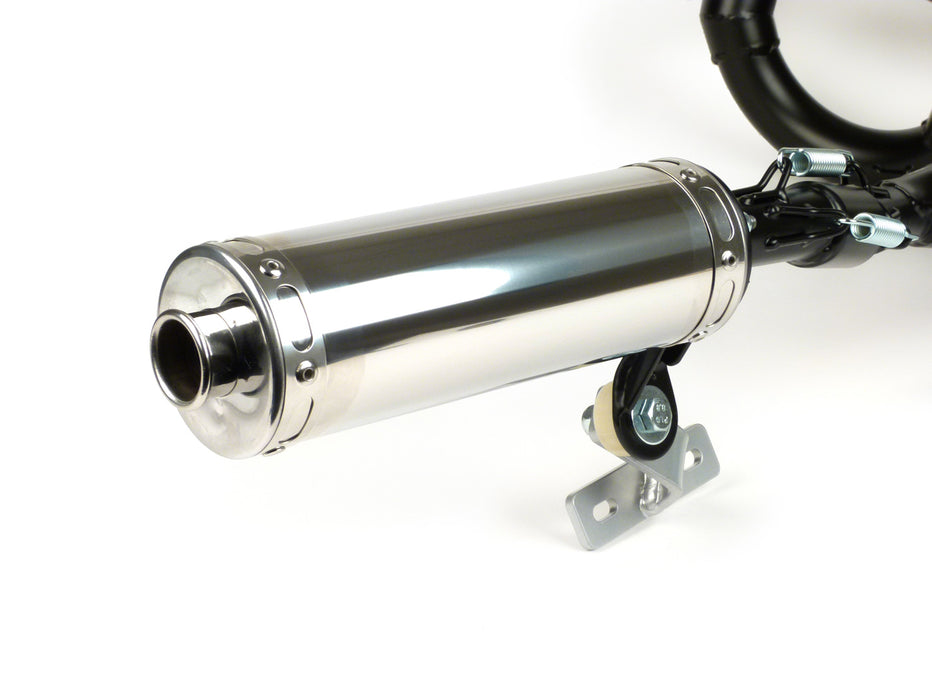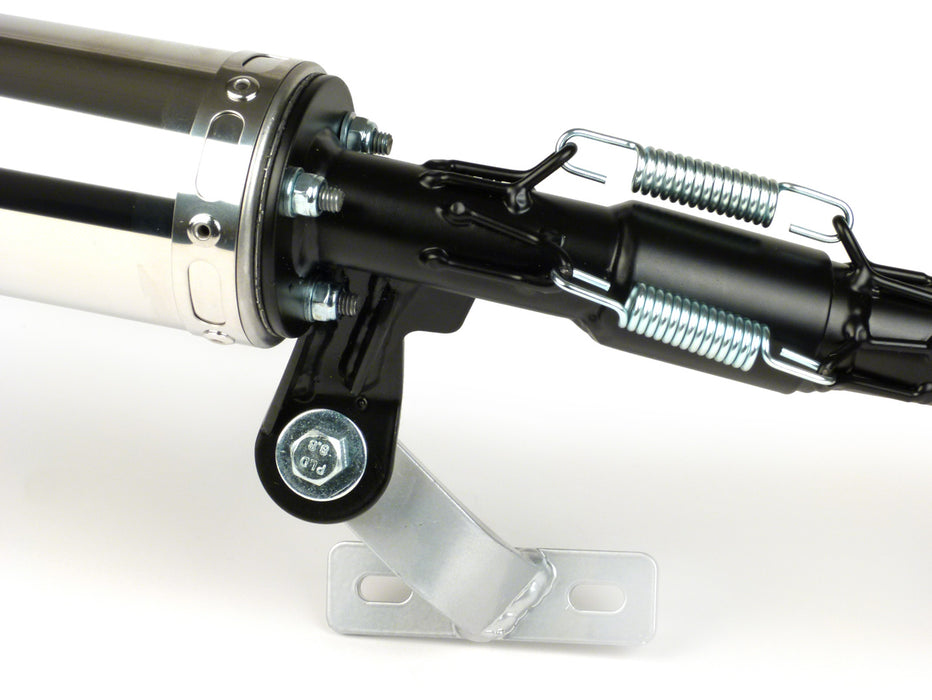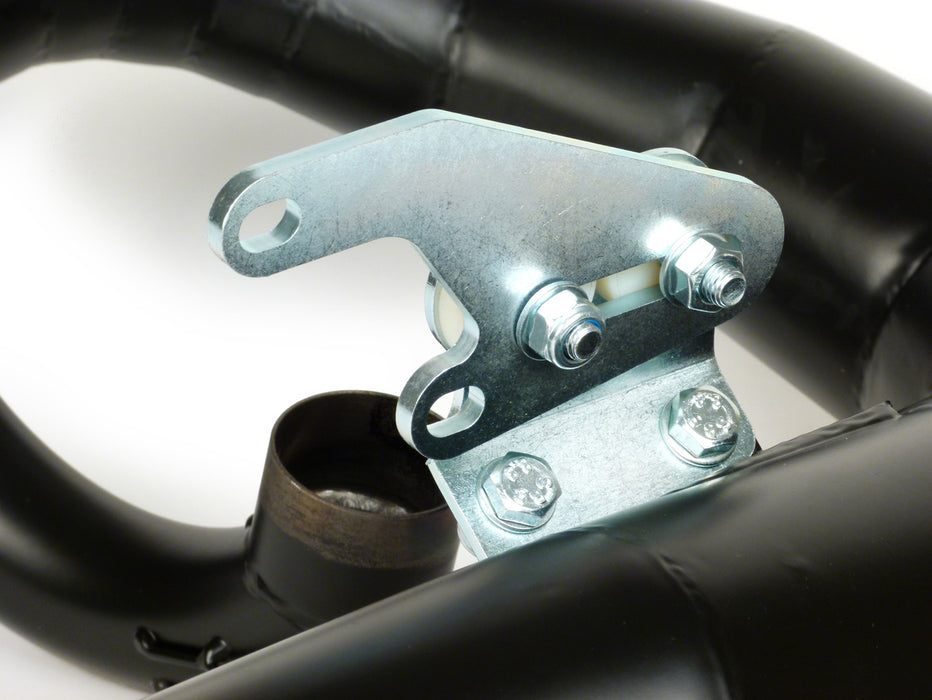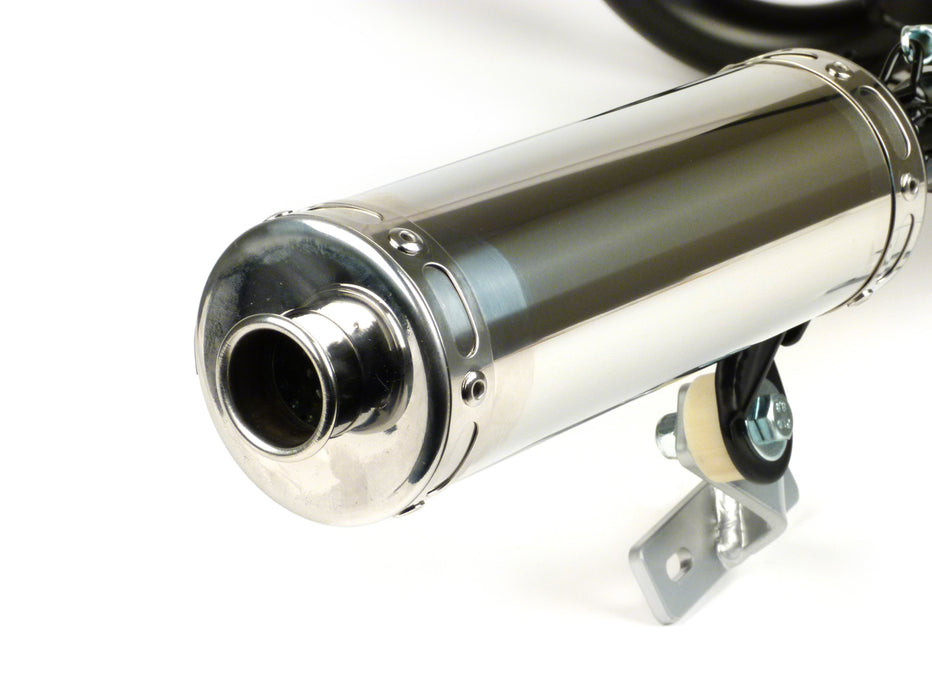 Lambretta Series 1 2 Li TV JL3 Road Super Tourer Black with Stainless End Can
Product Code: BD06055
We're pleased to offer FREE UK Delivery on orders placed over £150.00.
Delivery is available Worldwide. See our Delivery Information page for further details.
We're committed to providing a great customer service and wish our customers to be 100% satisfied with purchases.
Please review our Returns Information or Contact Us if you have any queries.
All our orders are 100% secure. We know this because our e-commerce system is Level 1 PCI compliant and uses 128 bit SSL encryption to ensure credit card data is secure.
Which is the same level of encryption used by large banks around the world.
Lambretta Series 1 2 Li TV JL3 Road Super Tourer Black with Stainless End Can

The JL Supertourer lives up to its name and outperforms the JL3 in terms of power delivery in the low and medium speed range. It also offers more overrev, which means it has more power at the rear. This makes the Supertourer one of the most powerful touring machines.

The harmonious overall picture is rounded off by these numerous features:
Supplied with TS1 and standard outlet nozzles
Enhanced connector system on shock and outlet nozzles
Double spring mounting on the shock for extra safety
Reinforced suspension
The shock is now filled with a different glass fibre material, which makes it 5 dB quieter in direct comparison to the Franspeed mufflers with old filling
The muffler comes with the 3-point mounting of the muffler on the engine cover.
Overall, an excellent all round exhaust.
Comes with two manifolds - One for TS1 - One for Iron Kits / Rapido/ Mugello etc.
This exhaust comes with their 3 point rear fixing bracket and nylon bush. It also comes with their 12 month guarantee.
Black body and new type stainless silencer