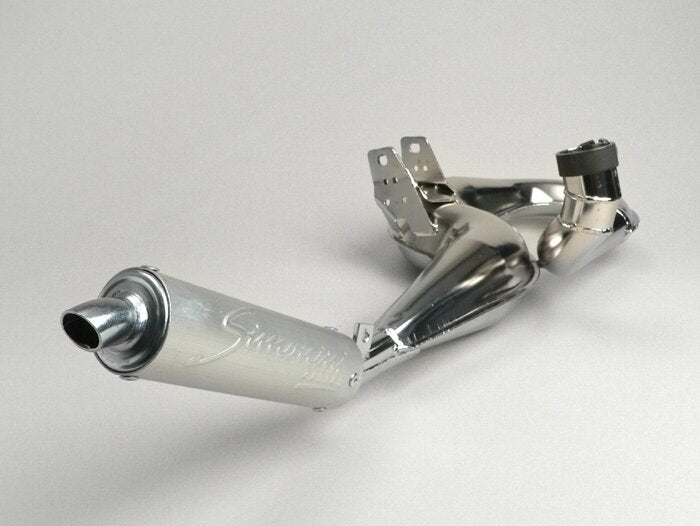 Vespa PX200 P200E Rally 200 Cosa 200 Simonini Sports Exhaust Chrome
Product Code: BD02553
We're pleased to offer FREE UK Delivery on orders placed over £150.00.
Delivery is available Worldwide. See our Delivery Information page for further details.
We're committed to providing a great customer service and wish our customers to be 100% satisfied with purchases.
Please review our Returns Information or Contact Us if you have any queries.
All our orders are 100% secure. We know this because our e-commerce system is Level 1 PCI compliant and uses 128 bit SSL encryption to ensure credit card data is secure.
Which is the same level of encryption used by large banks around the world.
Exhaust - Simonini - Sports - Vespa P200 - Italian Chromed
For Off Road Use Only.

The Simonini is a classic representative of the Italian pressed sheet metal exhaust systems.
The exhaust is designed as a so-called right hand boom. This means that it is placed under the engine and the muffler is sticking out at the right rear of the vehicle. 

Unobtrusive
Rear wheel easily accessible
Very quiet in partial load operation
Performance characteristics suitable for everyday use