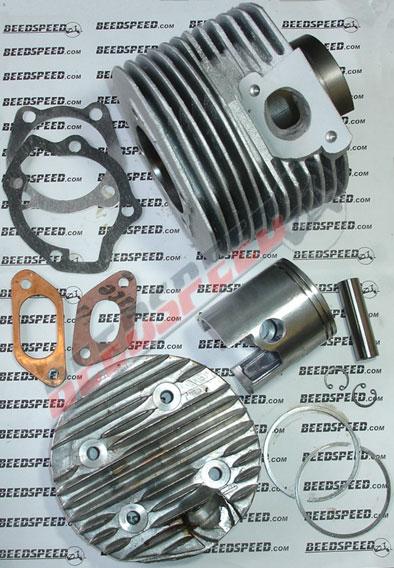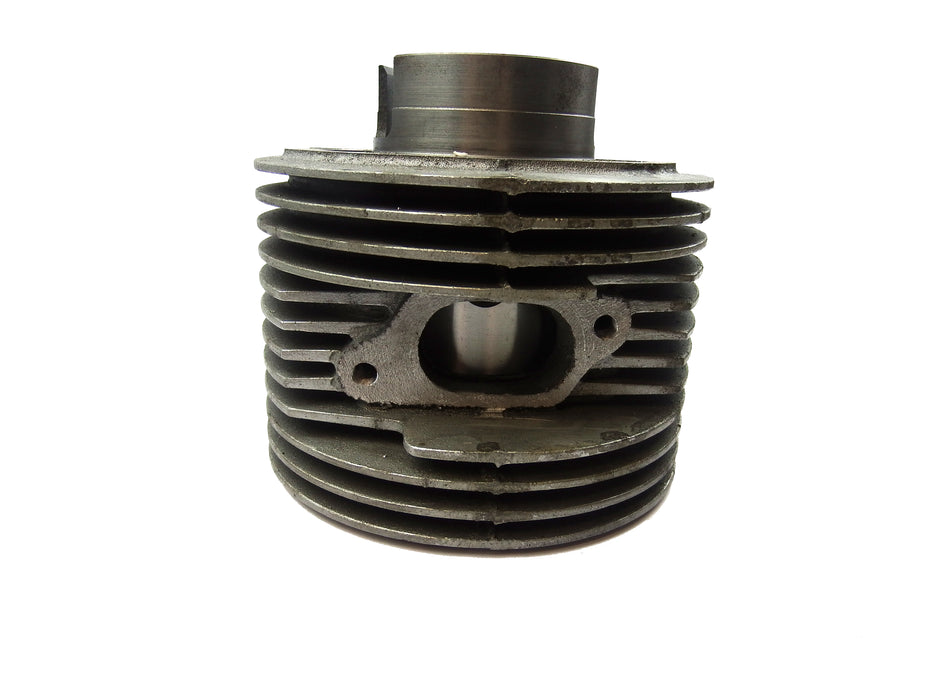 Lambretta - Barrel / Piston And Head 190cc Kit - Alloy - New With Polished Ports
Product Code: BD07094
We're pleased to offer FREE UK Delivery on orders placed over £150.00.
Delivery is available Worldwide. See our Delivery Information page for further details.
We're committed to providing a great customer service and wish our customers to be 100% satisfied with purchases.
Please review our Returns Information or Contact Us if you have any queries.
All our orders are 100% secure. We know this because our e-commerce system is Level 1 PCI compliant and uses 128 bit SSL encryption to ensure credit card data is secure.
Which is the same level of encryption used by large banks around the world.
Lambretta - Barrel / Piston And Head 190cc Conversion Kit

Series III - For standard 58mm Stroke Crank
Alloy Barrel with Thin Ringed Piston - 64mm Bore ( 64mm is often refered to as 185cc because originally the Suzuki 185cc pistons where used for this conversion - The actual cc is 187.5cc so the higher figure of 190cc is used for dvla reasons. )
Piston 64mm with 2 x thin 1.5mm rings
This NEW version has had the inlet port gasket surface cut at a different angle to the first version so that standard carbs or big bore carbs can be used. If using a 28/30mm Delo then either cylinder kit is ok. This also has had the ports polished.
Picture shows unpolished port version - contents look the same.