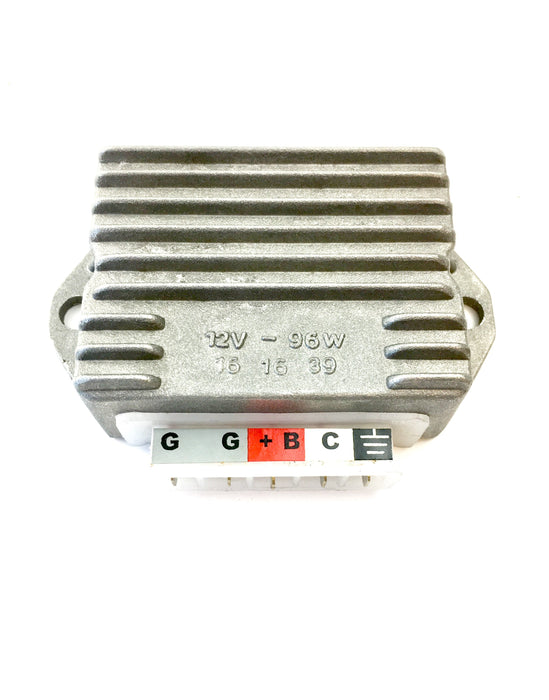 Lambretta Series 1 2 3 Li GP SX TV 12V Lighting Regulator Box and Battery Charging
Product Code: BD08469
We're pleased to offer FREE UK Delivery on orders placed over £150.00.
Delivery is available Worldwide. See our Delivery Information page for further details.
We're committed to providing a great customer service and wish our customers to be 100% satisfied with purchases.
Please review our Returns Information or Contact Us if you have any queries.
All our orders are 100% secure. We know this because our e-commerce system is Level 1 PCI compliant and uses 128 bit SSL encryption to ensure credit card data is secure.
Which is the same level of encryption used by large banks around the world.
Lambretta -
Lighting Regulator box with Battery Charging Facility for Electronic Kits and 12v AC Lighting Conversions.
Includes Easy Instructions on "How to Wire in".
Prevents all the bulbs from blowing and enables the charging of a battery from a none battery type electronic conversion kit or the Vespa 12v AC lighting conversion.
Small DC items such as revs counters can be run direct from the B+ or C terminal without having to fit a battery. This does not apply to items requiring a larger power supply such as spot lamps. See pdf above.


The look of regulator may vary slightly dependent on supplier purchased from at time.