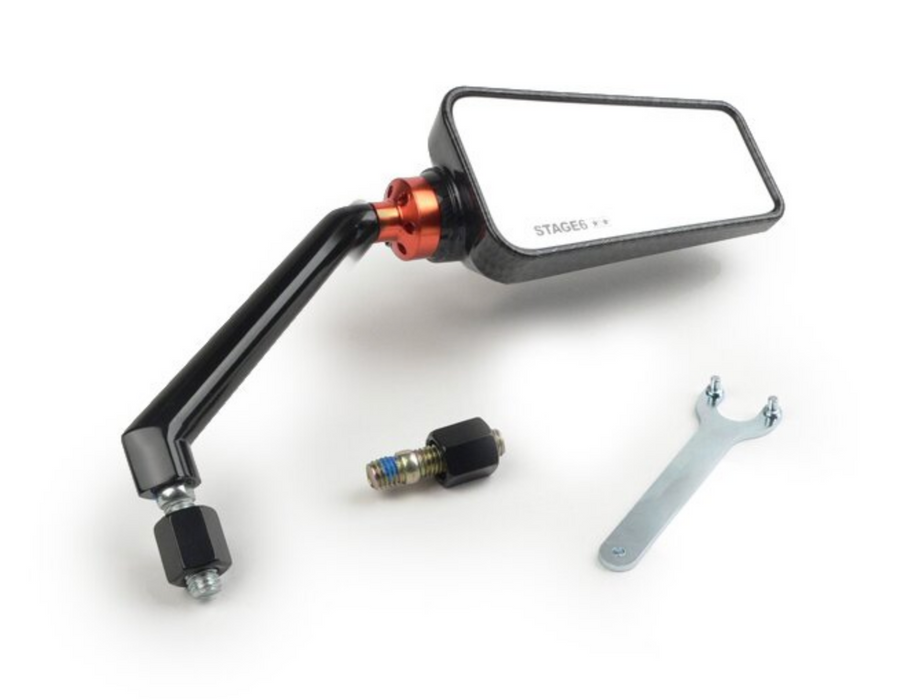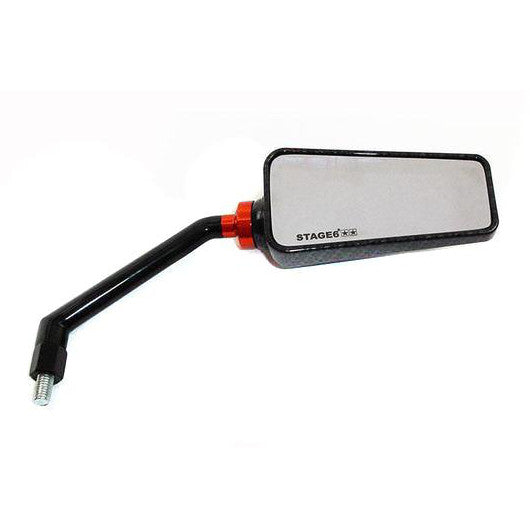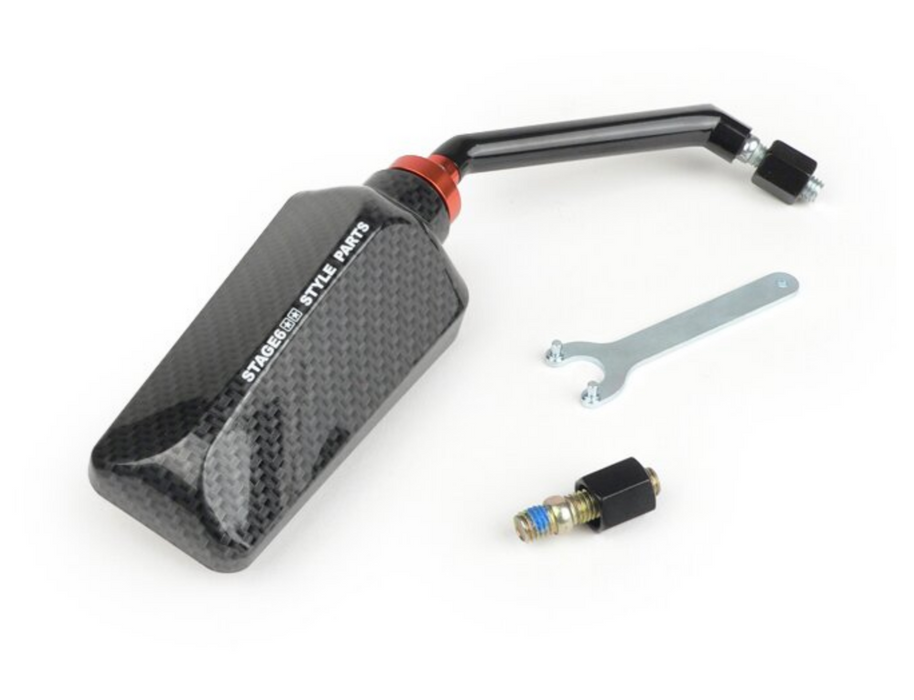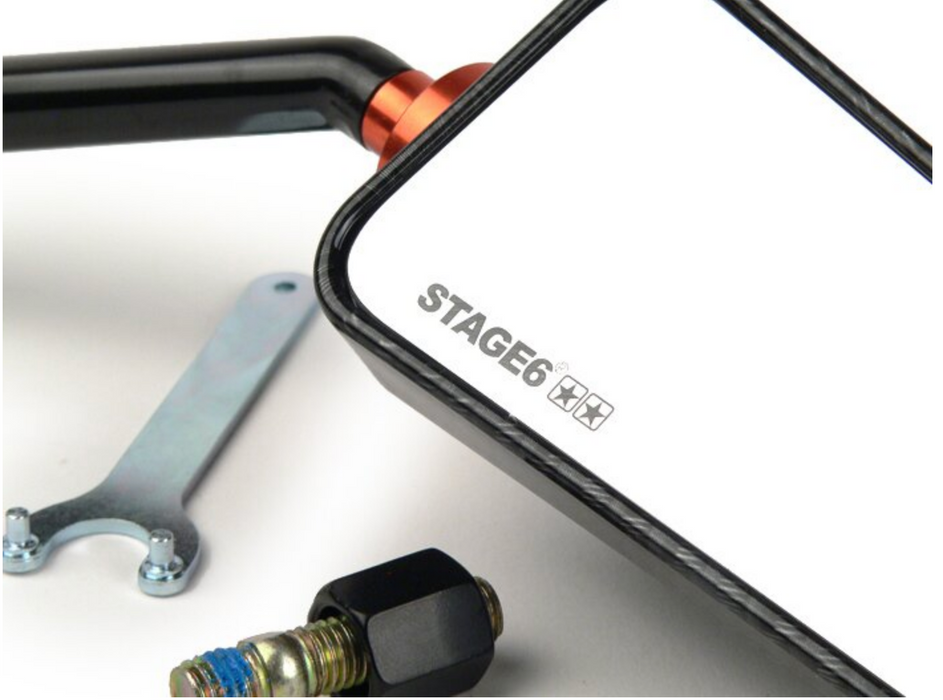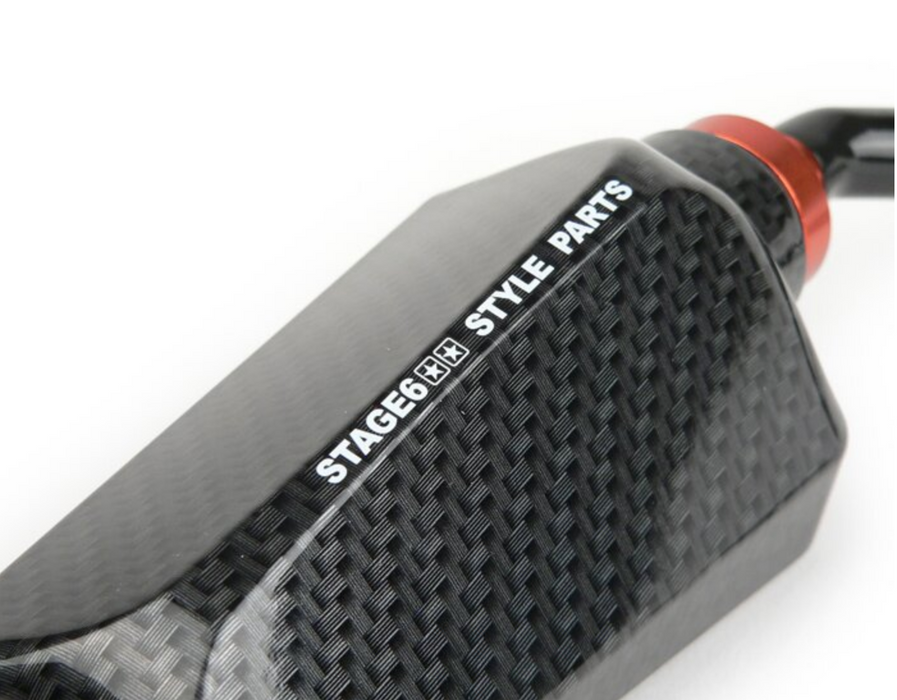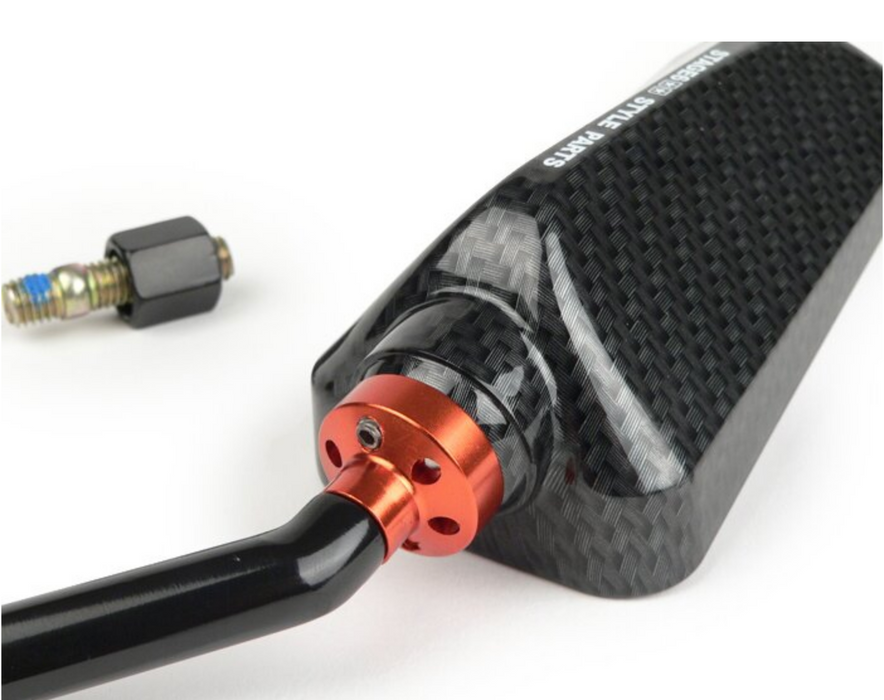 Vespa Lambretta Universal Stage6 F1 Carbon Effect Gloss Mirror M8 x 20 - Right Hand
Product Code: BD01160
We're pleased to offer FREE UK Delivery on orders placed over £150.00.
Delivery is available Worldwide. See our Delivery Information page for further details.
We're committed to providing a great customer service and wish our customers to be 100% satisfied with purchases.
Please review our Returns Information or Contact Us if you have any queries.
All our orders are 100% secure. We know this because our e-commerce system is Level 1 PCI compliant and uses 128 bit SSL encryption to ensure credit card data is secure.
Which is the same level of encryption used by large banks around the world.
Universal Stage6 F1 Carbon Effect Gloss Mirror M8 x 20 - Right Hand

Head 115x60mm, Stem length 110mm
Bolt into handlebar top type.

Includes M8 Right Hand and M8 Left Hand Stud

"There aren't that many high-quality mirrors in F1 look on the market, but now the Stage6 Styling Department has taken care of this problem. The results are mirrors that sport an unobtrusive Stage6 logo; with real mirror glass, ball joint with wide adjustment range and in first-rate colour versions. Fitting for all scoots with M8 thread; for Peugeot models, a fitting adapter will be offered to ensure a trouble free installation."