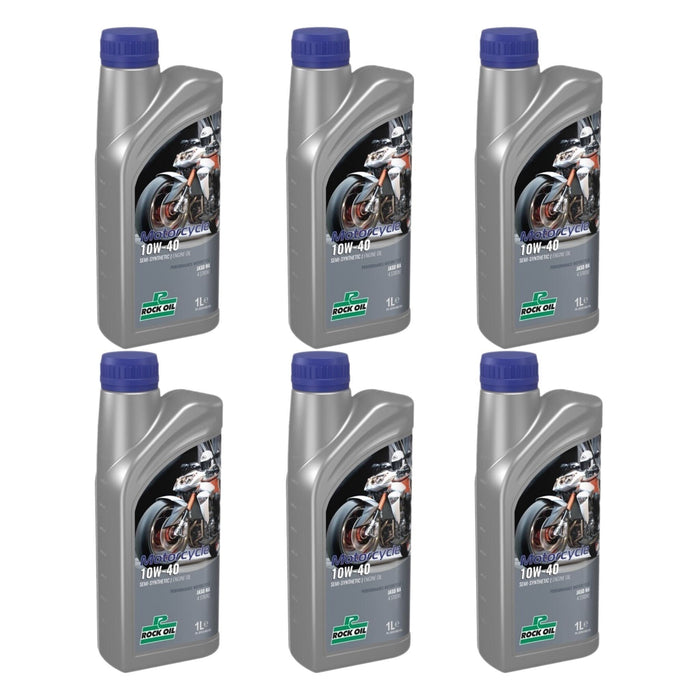 10w 40 Semi Synthetic Rock Oil Motorcycle 1 Litre 6 Pack
Product Code: BD12053
We're pleased to offer FREE UK Delivery on orders placed over £150.00.
Delivery is available Worldwide. See our Delivery Information page for further details.
We're committed to providing a great customer service and wish our customers to be 100% satisfied with purchases.
Please review our Returns Information or Contact Us if you have any queries.
All our orders are 100% secure. We know this because our e-commerce system is Level 1 PCI compliant and uses 128 bit SSL encryption to ensure credit card data is secure.
Which is the same level of encryption used by large banks around the world.
10w 40 Semi Synthetic Rock Oil Motorcycle 1 Litre 6 Pack

One box of six 1 Litre bottles
Premium grade semi-synthetic 4 stroke engine oil meeting the exacting demands of modern high performance motorcycle engines.
Features
Advanced additive, high detergent formulation ensures maximum engine component protection and superior resistance to deposits and corrosion, resulting in extended engine life and optimum performance under the most arduous of conditions.
Rapid cold start circulation, providing maximum protection during initial start up.
Passes crucial clutch friction test required to meet the JASO MA specification, allowing safe, predictable use in wet clutch applications.
Performance Specifications, Approvals & Recommendations
Please Note: The product images shown are for illustration purposes only and may not be an exact representation of the product.