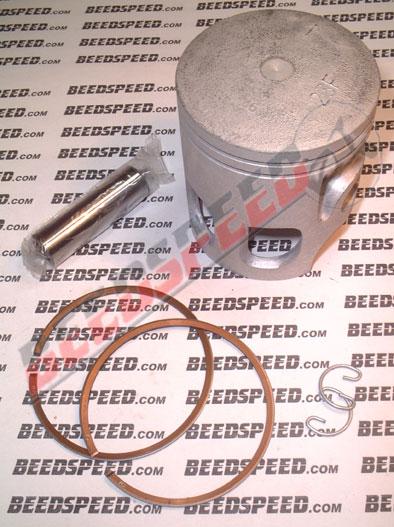 Piston Kit 100cc Standard Yamaha Aerox Windowed Type
Product Code: BD00734
We're pleased to offer FREE UK Delivery on orders placed over £150.00.
Delivery is available Worldwide. See our Delivery Information page for further details.
We're committed to providing a great customer service and wish our customers to be 100% satisfied with purchases.
Please review our Returns Information or Contact Us if you have any queries.
All our orders are 100% secure. We know this because our e-commerce system is Level 1 PCI compliant and uses 128 bit SSL encryption to ensure credit card data is secure.
Which is the same level of encryption used by large banks around the world.
Piston Kit - 100cc - Standard

With inlet windows in piston as shown in picture.
52 mm with 14mm Piston Pin
(12mm piston pin types are available on request. It is rear that we hear of these and we think they are fitted mostly to Quad Bikes))

Sutiable for,
YAMAHA BWS 100, AEROX 100, NEO?兟澧?澧壽_蹄苔迓瀣?澧壽_蹄倘迓澧S 100
MBK BOOSTER 100, OVETTO 100, NITRO 100
BENELLI K2 100

YQ100
YN100
YB100
Y100
RS200