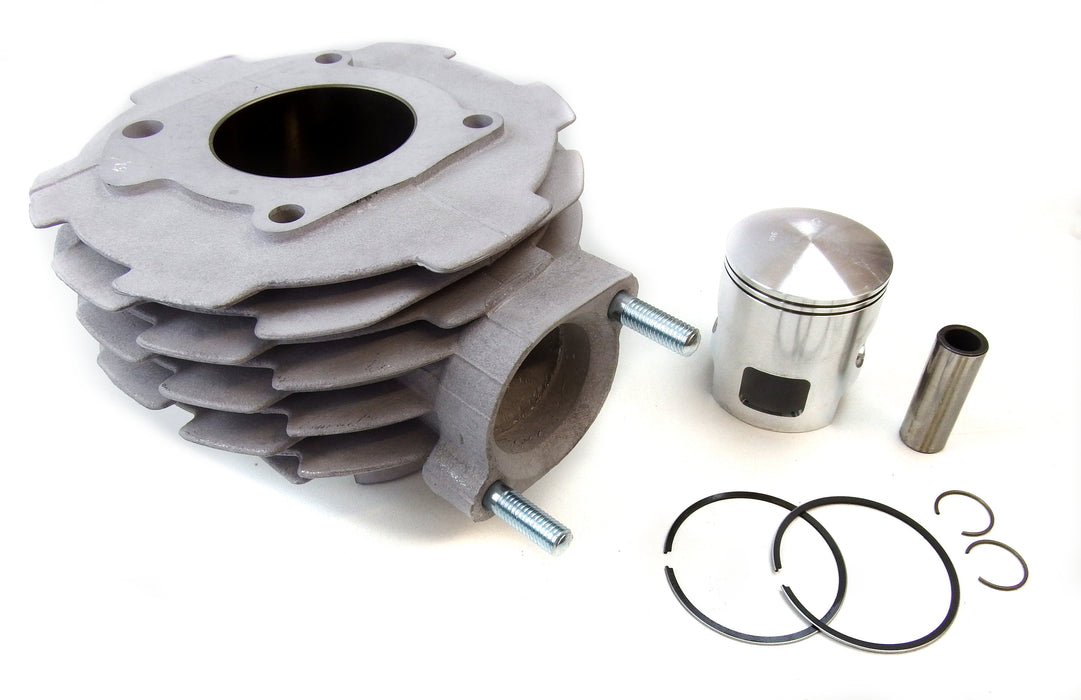 Vespa T5 Mk1 Classic 125cc Cylinder Kit Ø 55.0mm
Product Code: BD01172
We're pleased to offer FREE UK Delivery on orders placed over £150.00.
Delivery is available Worldwide. See our Delivery Information page for further details.
We're committed to providing a great customer service and wish our customers to be 100% satisfied with purchases.
Please review our Returns Information or Contact Us if you have any queries.
All our orders are 100% secure. We know this because our e-commerce system is Level 1 PCI compliant and uses 128 bit SSL encryption to ensure credit card data is secure.
Which is the same level of encryption used by large banks around the world.
aluminium
5 ports
Ø 55,0mm
stroke 52mm
2 piston ring(s)
w/​o cylinder head
with ASSO piston, made in Italy
The Vespa T5 125ccm. On the market since 1985, the T5 is a witness of innovation in design and performance. The T5's well thought out sporting and performance oriented motor concept is alive and kicking today with an engaged and active circle of fans.
Unfortunately, PIAGGIO has stopped producing many T5 replacement parts. Beedspeed is staying on the ball; which means we can offer original cylinders "made by GILARDONI". High quality cast aluminum, topped with a robust nicasil lining, 5 transfers, (T5 = Traversi 5) and a generous exhaust diameter form the basis for this 125ccm Vespa T5 jewel. The pistons are made by well known manufacturer ASSO and was first in the VESPA hall of fame with 2 thin, 1mm thick break proof piston rings. All in all, a thermally stable, durable and yet sporty cylinder.
Perfect to update your scoot, we highly recommend a modified cylinder head with optimized combustion chamber and compression.



Part Number: 249563