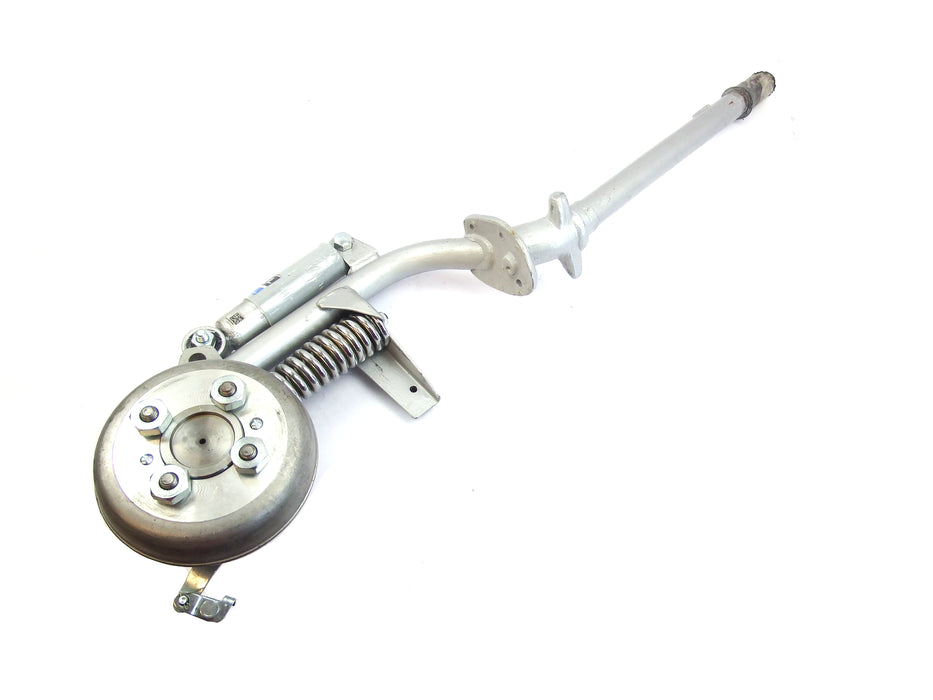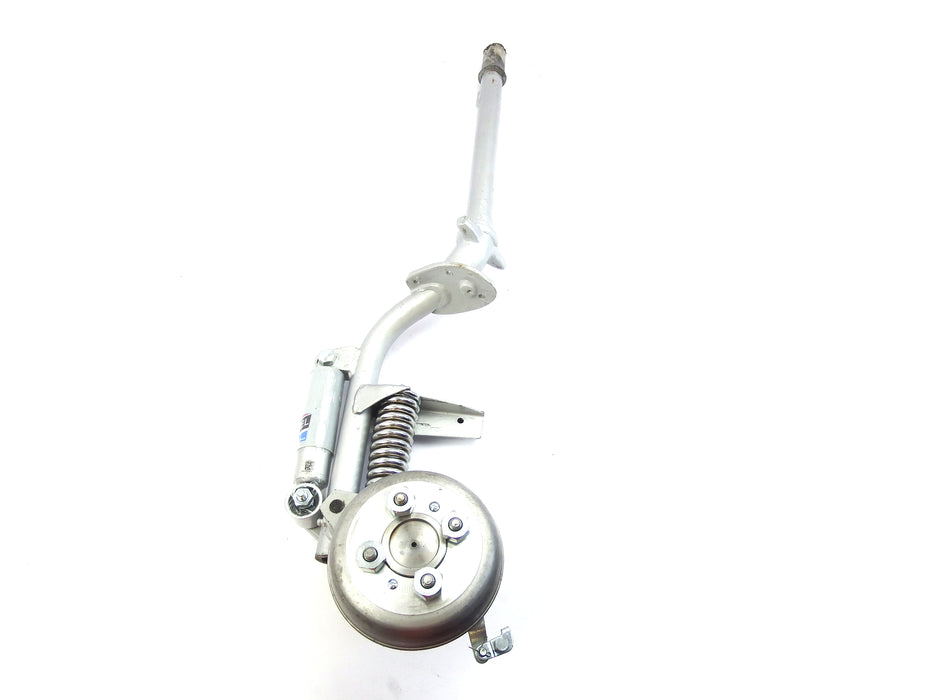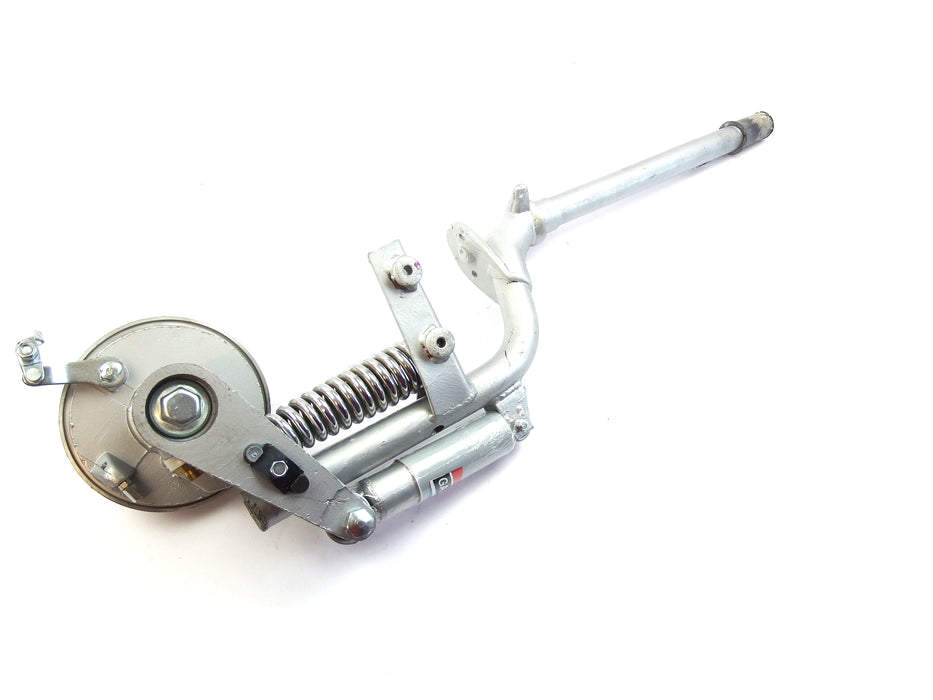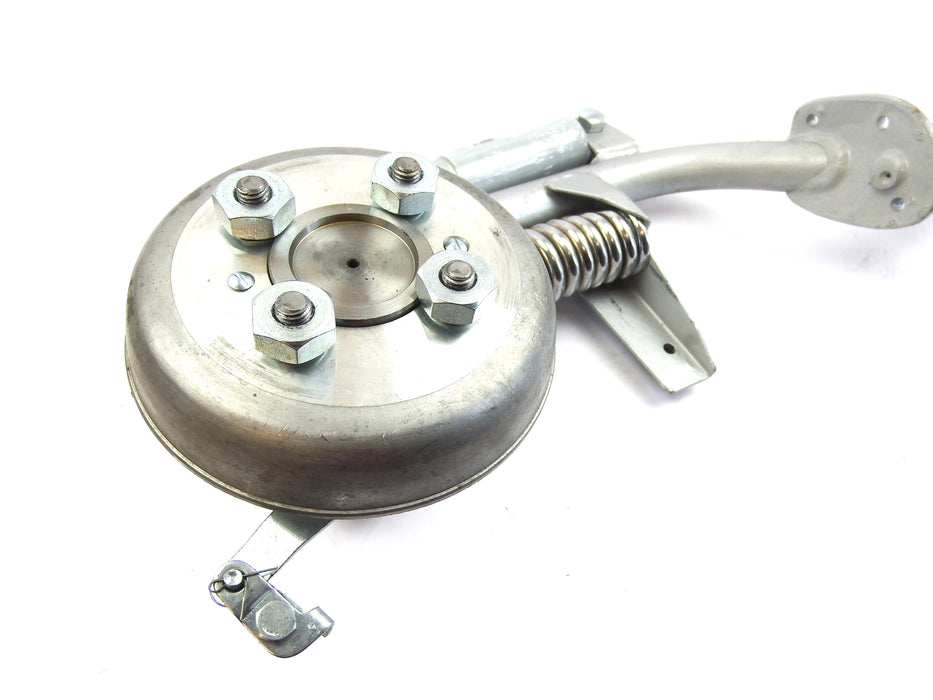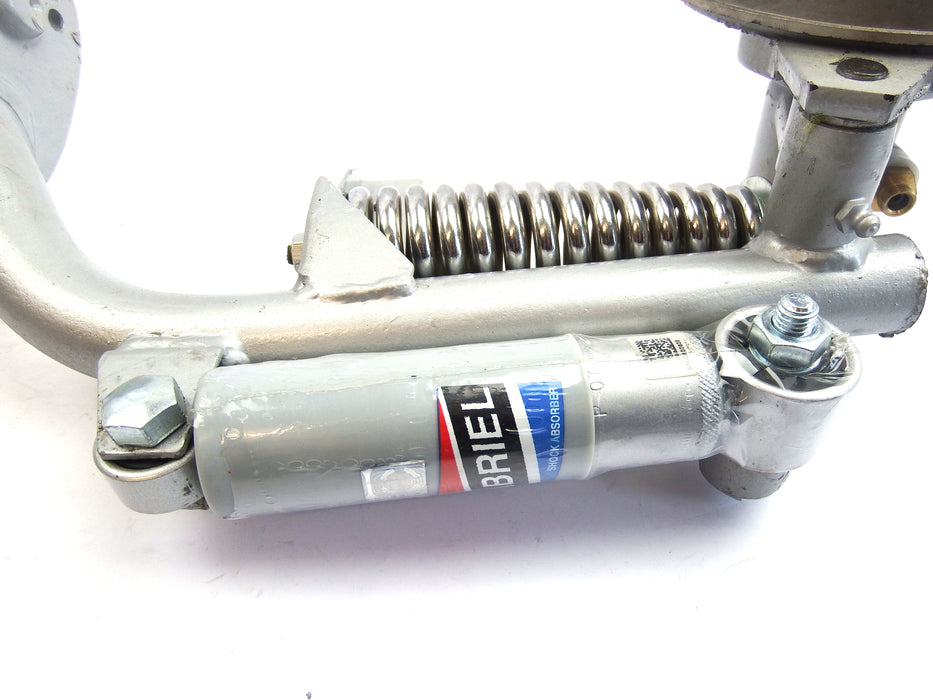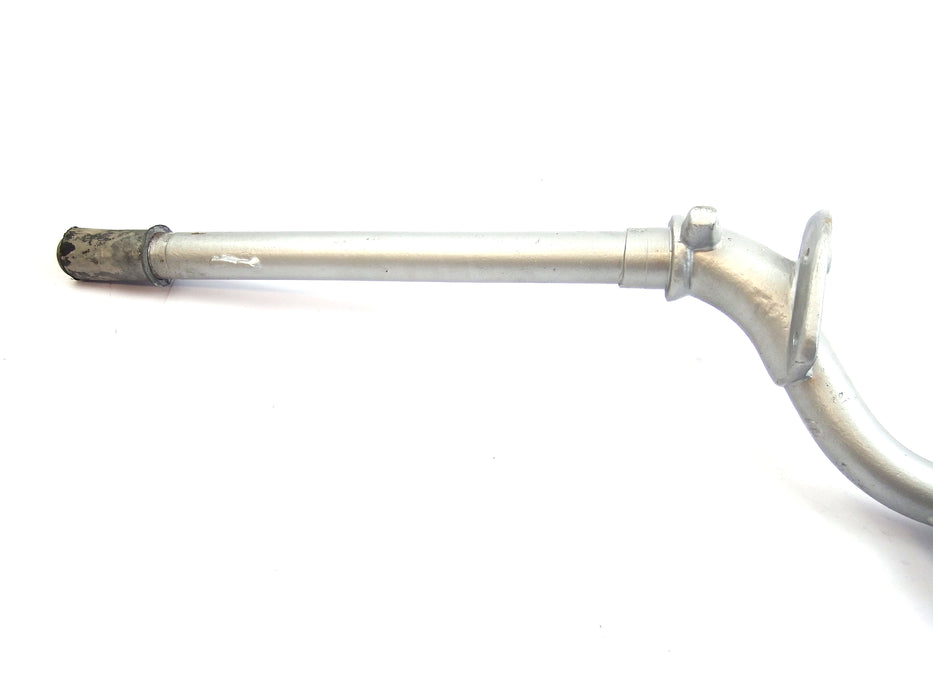 Vespa 150 VL3 VB1 VBA VBB Old Vespa Complete Front Fork 8 Inch
Product Code: BD02789
We're pleased to offer FREE UK Delivery on orders placed over £150.00.
Delivery is available Worldwide. See our Delivery Information page for further details.
We're committed to providing a great customer service and wish our customers to be 100% satisfied with purchases.
Please review our Returns Information or Contact Us if you have any queries.
All our orders are 100% secure. We know this because our e-commerce system is Level 1 PCI compliant and uses 128 bit SSL encryption to ensure credit card data is secure.
Which is the same level of encryption used by large banks around the world.
Vespa - Fork - Front Fork - 150 VL3, VB1, VBA, VBB, Old Vespa, Bajaj - with 8 Inch Wheel - 4 Bolt type hub fixing.
3 hole Mudguard fixing at top, 2 on the side.
The nearest front mudguard that we have available to fit this fork is which is

Vespa - Mudguard - Front - Sportique, VBA, VBB

Work/Alterations of hole alignment will be required to make the mudguard fit. The steering stop lugs may need altering to suite your model.
May Not Include Fork Link Cover (Dependant on supplier)
May Differ slightly from picture shown (Dependant on supplier)