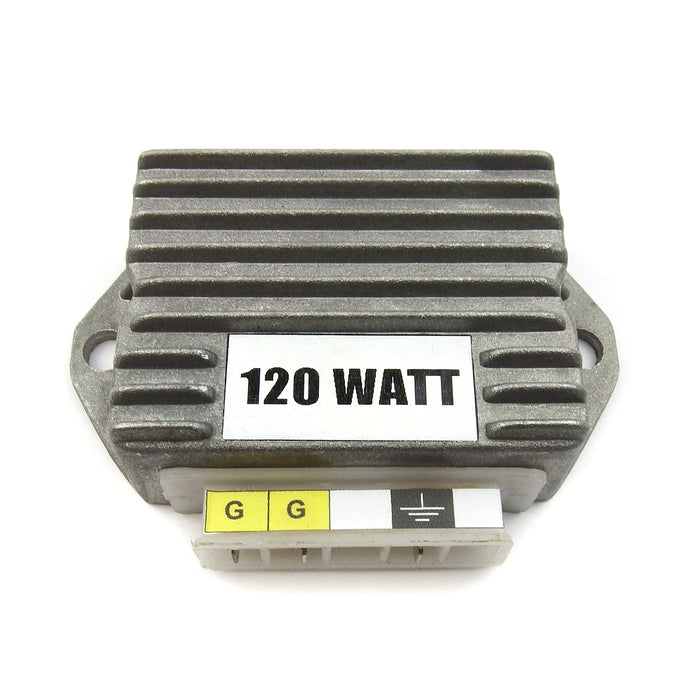 Vespa PX T5 PK 12V Regulator Rectifier Box High Power 120W
Product Code: BD09459
We're pleased to offer FREE UK Delivery on orders placed over £150.00.
Delivery is available Worldwide. See our Delivery Information page for further details.
We're committed to providing a great customer service and wish our customers to be 100% satisfied with purchases.
Please review our Returns Information or Contact Us if you have any queries.
All our orders are 100% secure. We know this because our e-commerce system is Level 1 PCI compliant and uses 128 bit SSL encryption to ensure credit card data is secure.
Which is the same level of encryption used by large banks around the world.
Vespa PX T5 PK 12V Regulator Rectifier Box High Power 120W

Vespa - Lighting Regulator Box - High Power Output - 12 Volt 120W AC - 3 Terminal
For Stator Plates with High Power Output such as Beedspeed / BGM
Capable of delivering 120 watts if needed for extra lighting etc.