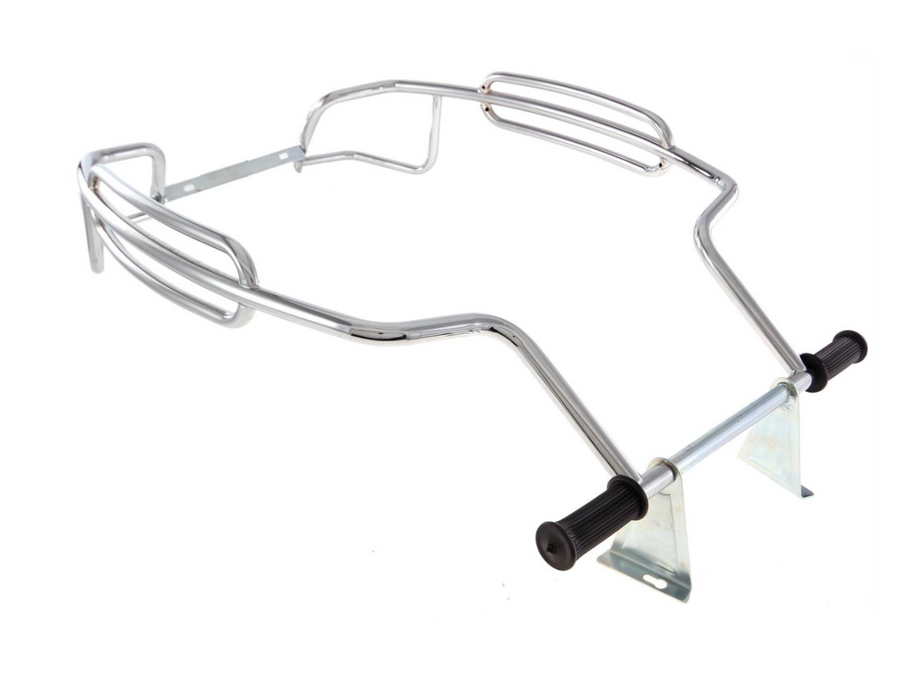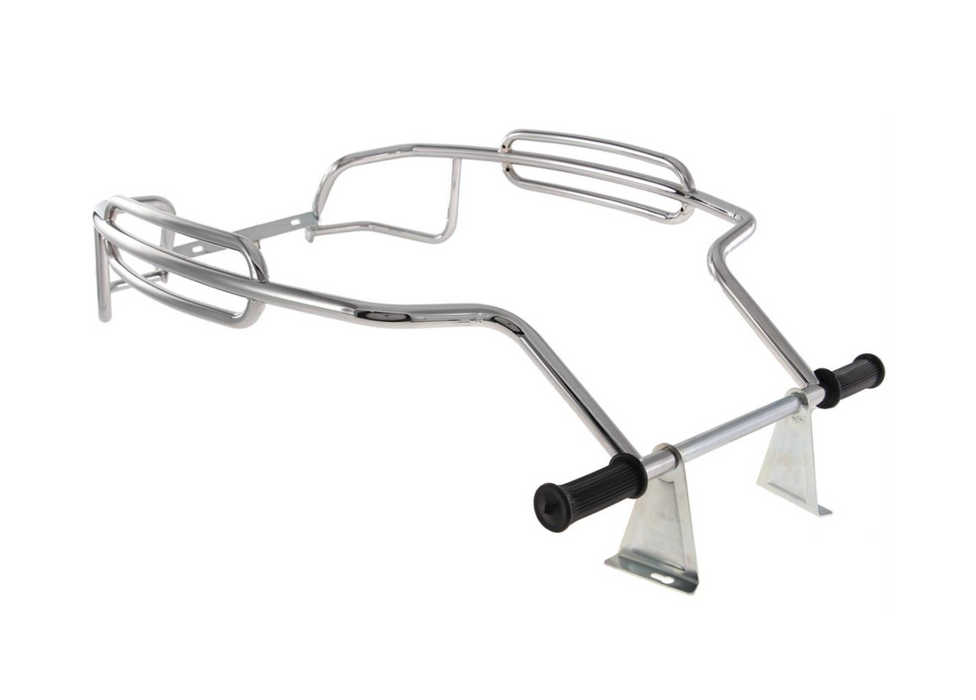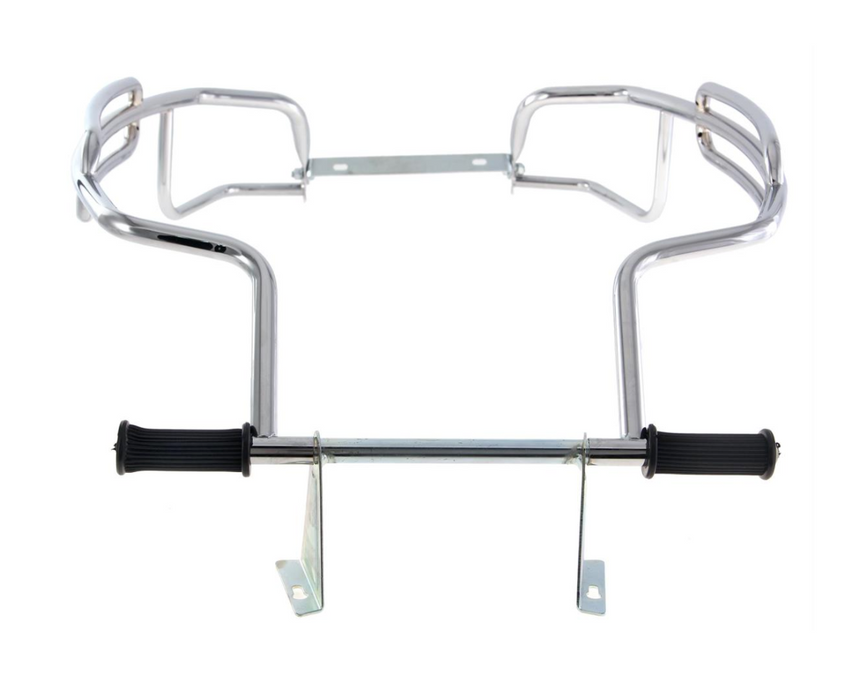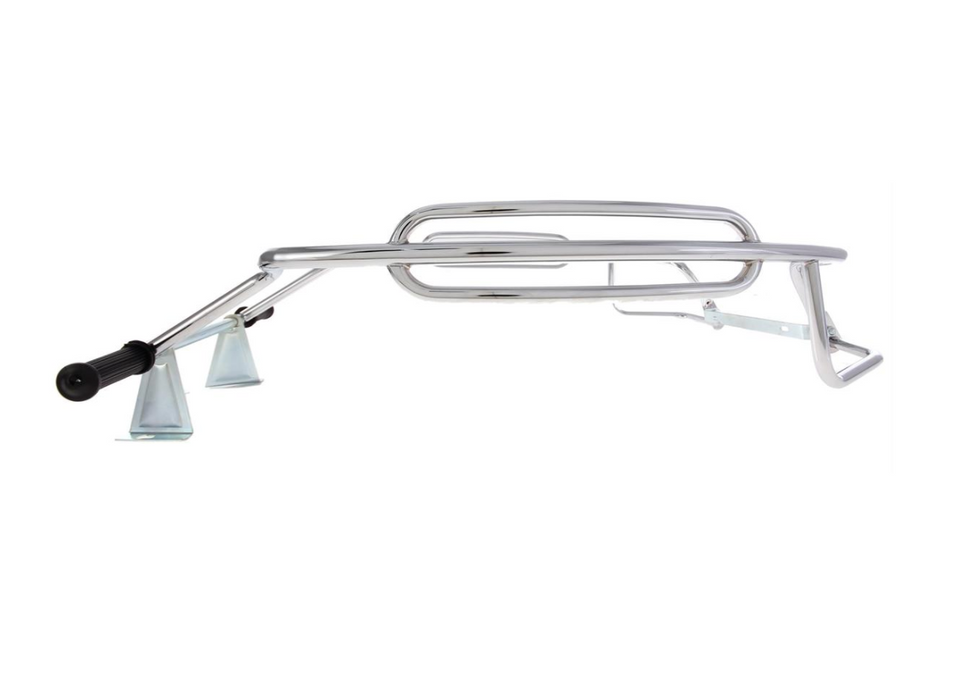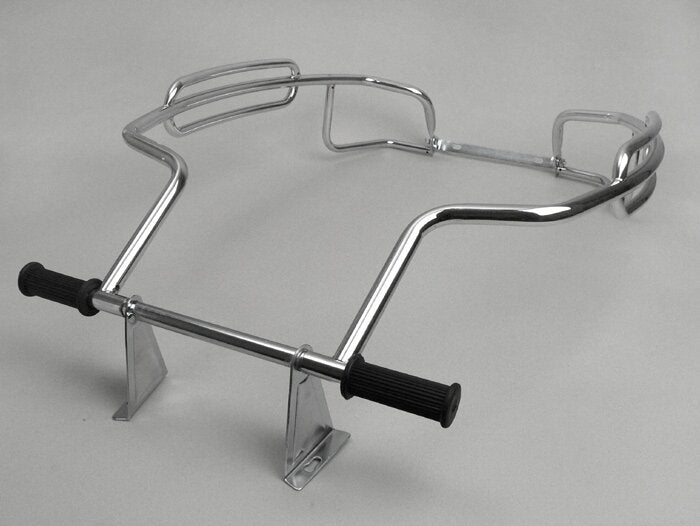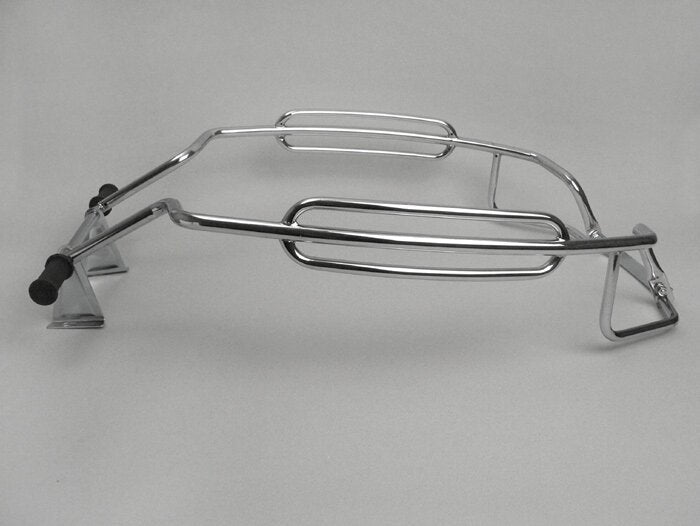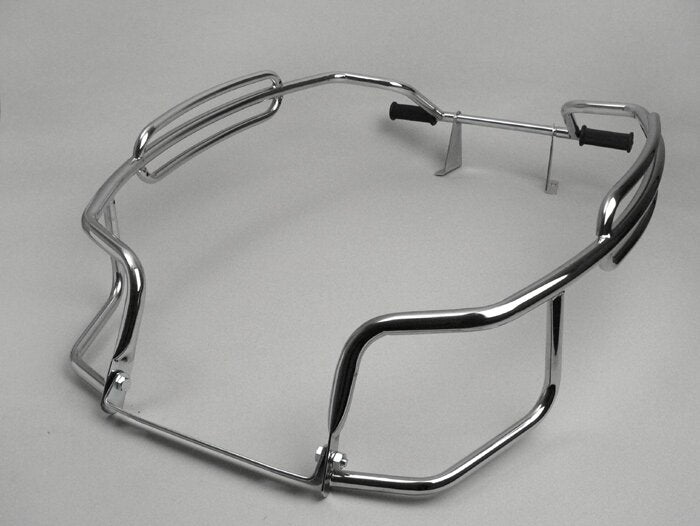 Vespa PX PE T5 LML Side Panel Protector Bars Florida Tri Bar Chrome
Product Code: BD05572
We're pleased to offer FREE UK Delivery on orders placed over £150.00.
Delivery is available Worldwide. See our Delivery Information page for further details.
We're committed to providing a great customer service and wish our customers to be 100% satisfied with purchases.
Please review our Returns Information or Contact Us if you have any queries.
All our orders are 100% secure. We know this because our e-commerce system is Level 1 PCI compliant and uses 128 bit SSL encryption to ensure credit card data is secure.
Which is the same level of encryption used by large banks around the world.
Vespa Chrome Side Panel Crash Bars - With Footrests - Florida Tri Bar - Chrome - PX/PE/T5/LML

Crash bars and bumpers are an ideal secondary protection for your ride, from sneaky scratches and hard hitting dents. Everyone knows what can happen during a moment of inattention during an adventure out on your bike: that's when you wish you had sturdy protection.

CUPPINI was established by the brothers Giancarlo und Renato Cuppini in 1954. That gives CUPPINI 70 years experience in manufacturing high quality Chrome Accessories.