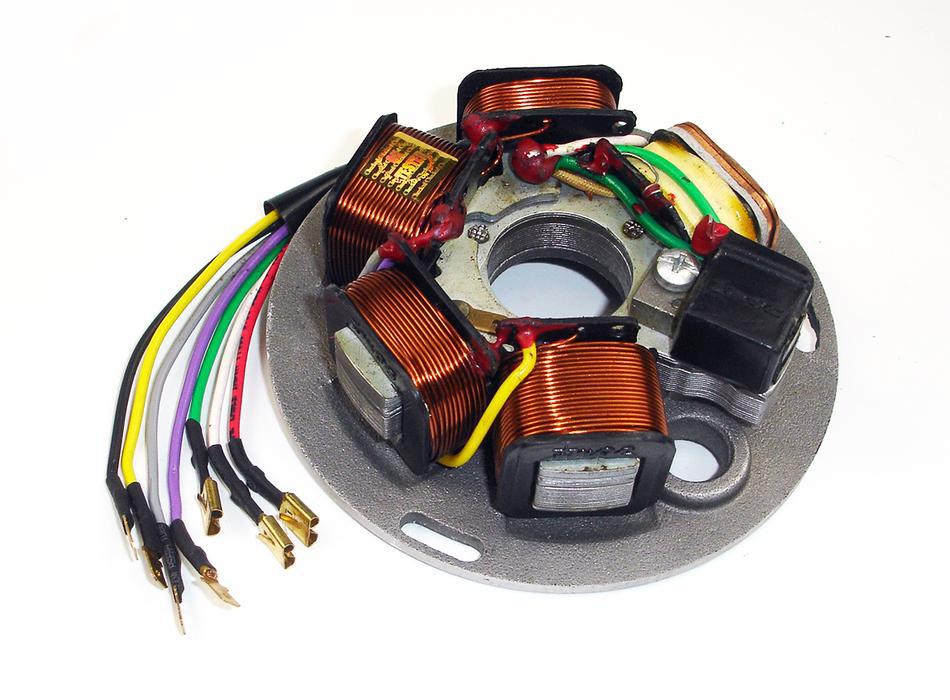 Vespa Stator Plate P200E European DC Battery Type Beedspeed
Product Code: BD10179
We're pleased to offer FREE UK Delivery on orders placed over £150.00.
Delivery is available Worldwide. See our Delivery Information page for further details.
We're committed to providing a great customer service and wish our customers to be 100% satisfied with purchases.
Please review our Returns Information or Contact Us if you have any queries.
All our orders are 100% secure. We know this because our e-commerce system is Level 1 PCI compliant and uses 128 bit SSL encryption to ensure credit card data is secure.
Which is the same level of encryption used by large banks around the world.
Vespa Electronic Stator Plate for P200E

Beedspeed's own
Improved 96 watt
Ducati Spec.
Produced By A Quality Management System - ISO 9001:2008 Certified Company

European DC Type - For Battery Systems.
Wire Colours:
Ignition: Red, Green, White
The Four Lighting wires can vary slightly but generally: Yellow, Grey, Violet and Black
This Stator plate can also be used to convert the P125X, P150X Points, Battery Type to electronic. All the flywheels that we have come across from these models have had the two extra sending magnets fitted into the flywheel dispite them being intended for points models. Just fit this stator plate and an Electronic HT coil and you are converted.
S-19918800