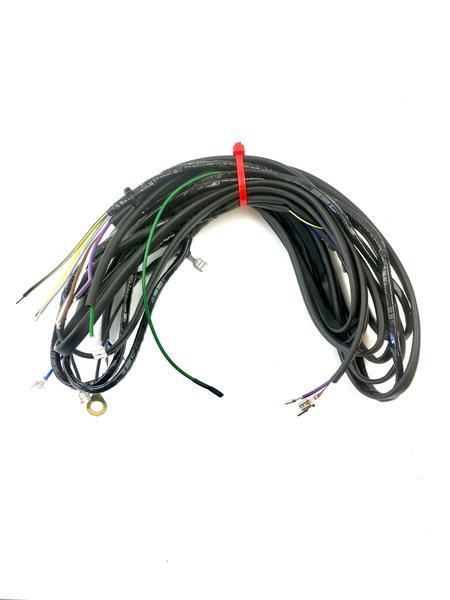 Vespa Wiring Loom Sportique 150, some L2 Models Battery
Product Code: BD14548
We're pleased to offer FREE UK Delivery on orders placed over £150.00.
Delivery is available Worldwide. See our Delivery Information page for further details.
We're committed to providing a great customer service and wish our customers to be 100% satisfied with purchases.
Please review our Returns Information or Contact Us if you have any queries.
All our orders are 100% secure. We know this because our e-commerce system is Level 1 PCI compliant and uses 128 bit SSL encryption to ensure credit card data is secure.
Which is the same level of encryption used by large banks around the world.
Vespa - Wiring Loom - Sportique 150 Battery Model - Positive Earth.
Some Later 152L2, 232L2, 312L2
HT Coil on Stator Plate - Serial numbers up to 5AC6449 ( HT lead comes from stator plate ).
HT Coil External to Engine - serial numbers 5AC6450 Onwards
Identified by:
Wires from stator plate: Yellow, Yellow/Black, Red, White ( + Seperate Black Earth for External HT Coil types ).
Wires to stator plate junction box from loom: Yellow, Yellow/Black, Red, White ( + Grey or Black ).
Two greens and a white at the horn.
Has rear brake light ( was optional ) Blue and Red wires.
Main Lights Earth Grey - HT Coil to Stator Black
White feed to rectifier
Battery Positive Earth - Only used for parking light facility and optional rear brake light..

Ignition cut out button on light switch.
See pdf above.