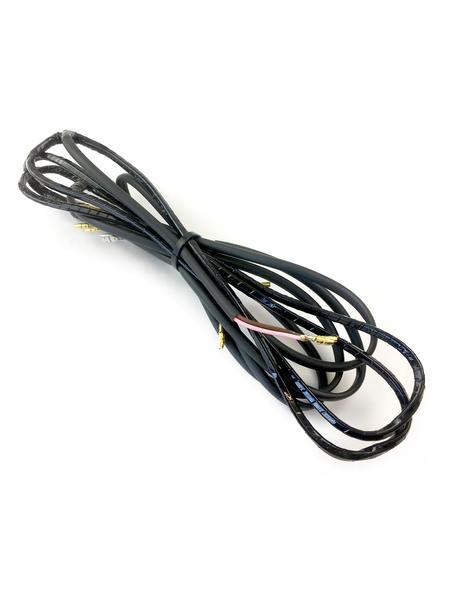 Wiring Loom For Wassell 12V DC Conversion Ser 1 + Ignition Switch
Product Code: BD14944
We're pleased to offer FREE UK Delivery on orders placed over £150.00.
Delivery is available Worldwide. See our Delivery Information page for further details.
We're committed to providing a great customer service and wish our customers to be 100% satisfied with purchases.
Please review our Returns Information or Contact Us if you have any queries.
All our orders are 100% secure. We know this because our e-commerce system is Level 1 PCI compliant and uses 128 bit SSL encryption to ensure credit card data is secure.
Which is the same level of encryption used by large banks around the world.
Lambretta Series 1 Wiring Loom - For Wassell 12 Volt DC Lighting Conversion - With Battery - No Indicators.
For use with Wassell Rectifier Box and Lambretta TV type ignition switch to isolate the battery in the off position.
*Electronic Ignition.
*12v Battery.
*Fused.
*DC 12V Main Lights
*DC Supply at Headset. Can be tapped into for Spot lights, Sat Navs etc.
*DC Supply down to Horn/Inside Legshield Tool box Area for instruments / air horns etc.- Remove cap if required.
*DC Supply down to Std Tool box Area for instruments etc.- Remove cap if required.
*Supply for Tacho / Gauges at Horn/Inside Legshield Tool Box Area - Remove cap if required.
*DC Rear Brake Light.
*Optional DC Front Brake Light Switch.
*DC Horn.
*DC Pilot/Parking Lights.
Click on pdf above for the wiring diagram.